The Hyundai Sonata is gearing up to enter 2018 with a fresh new look and improved power to boot. The debut at the New York Auto Show this year revealed a dramatic new fascia and a lot of interior improvements that are going to make the Sonata stand out like never before. Unlike typical mid-generation refreshers, the Sonatas tweaks are comprehensive and not only give the car a new feel but a completely new driving experience too.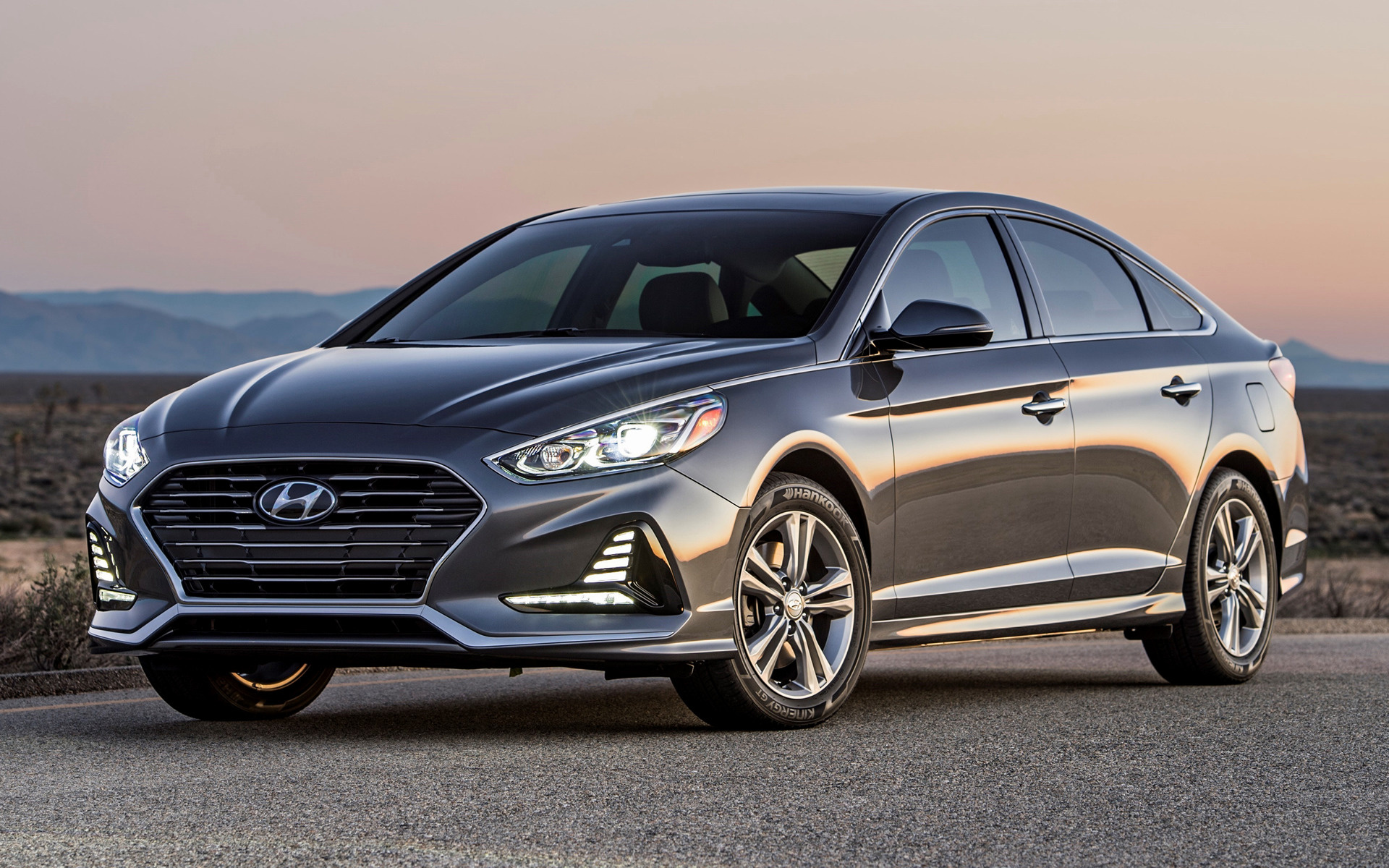 The exterior style has become much more distinctive with the new 'cascading grille' and a newly designed rear- now featuring a plate. Hyundai is the only car company that actually manufacturers its own steel, and the cascading design of the front grille was wholly inspired by the flow of molten metal as its poured. The front fenders and sheet metal have both been sharply tailored to suit the new look. Hyundai has also reworked the alloy wheels and lighting to solidify the now sharper and more aggressive appearance.
The interior layout is still reminiscent of last years but now features a more eye-catching center stack and instrument panel that have been redesigned to achieve better visual dimension and aesthetic. The new and improved center console features a seven inch touch screen, better aligned audio controls and a now leather wrapped three spoke steering wheel.
The Sonata can now be powered by an optional 2-liter turbo four cylinder paired to an adrenaline pumping eight speed transmission, but you can still opt for the old 2.4-liter with a six speed transmission. The six speed has provided the Sonata a unanimously satisfying balance of power and control for years, but the new eight speed transmission will still be a clear choice for anyone seeking the upmost performance and efficiency, and who doesn't want that?
Although the 2018 Sonata hasn't undergone a full redesign, Hyundai still puts its magic in the details and continues to release beautiful cars, year after year. Visit our website to get more information about the Sonatas in our
inventory
, or schedule a test drive to get the full experience with us!
Read More